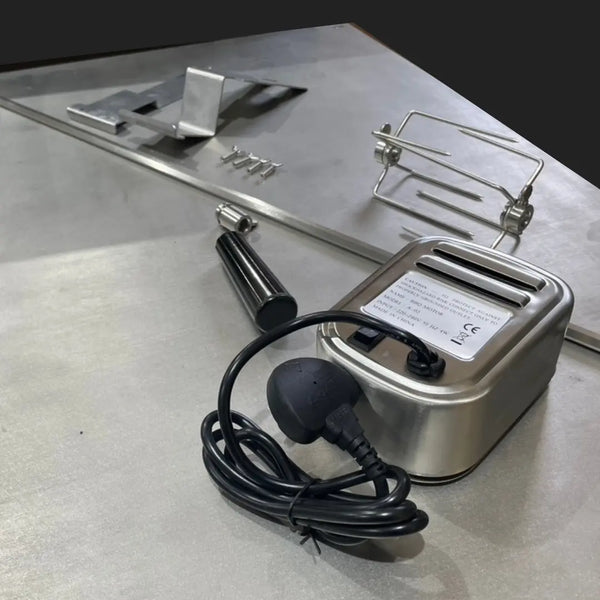 Rotisserie for The Grande Grill
Take your Grande to the next level, with a Double Stainless Steel Rotisserie  setup that fits perfectly on The Grande Grill with an electric motor and a skewer made from 8mm high grade stainless and 2 stainless forks. 

The skewer is in one full section (no join in the middle). This allows for a heavier load up to a maximum balanced weight of 10kg. 

It comes with 2 stainless steel brackets that fit on to the Grande Grill frame all nuts and bolts included.