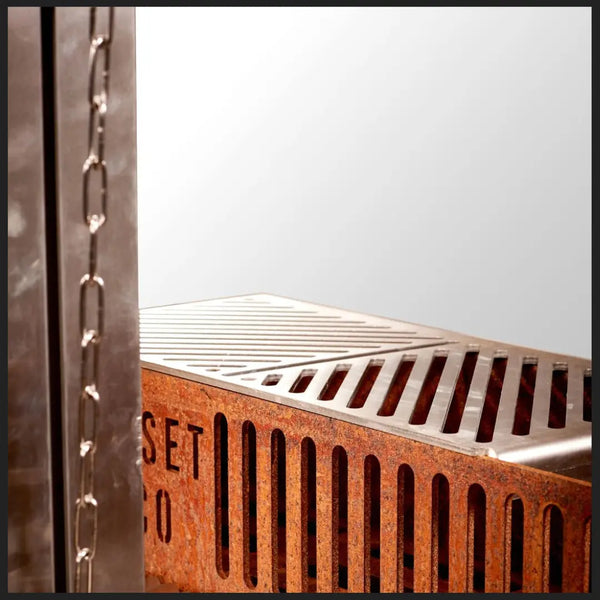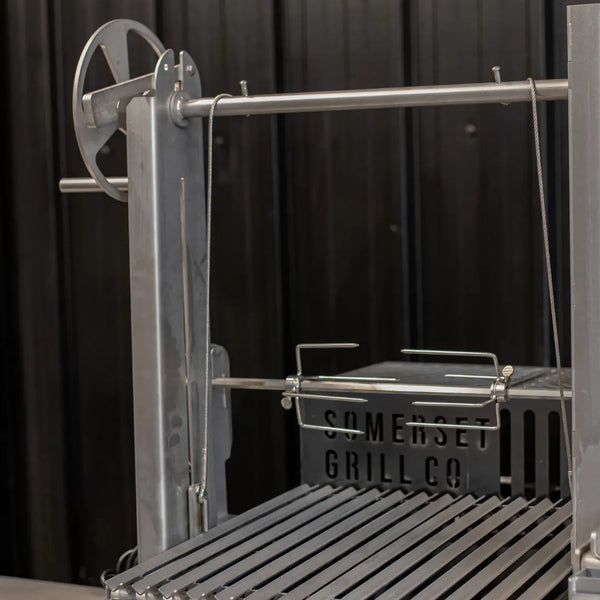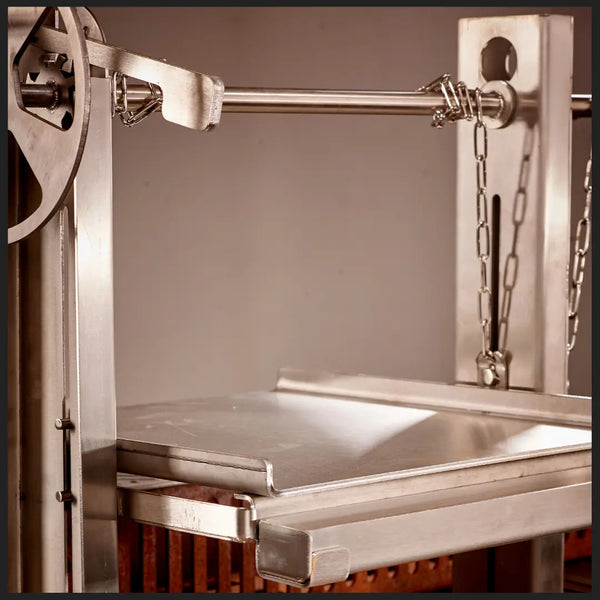 Core Accessories Bundle for Grande Grill
The core accessories bundle for the Grande Grill made up of the four original accessories: 
Chapa

 is perfect for cooking everything from vegetables to smash burgers. Fitting perfectly on one side of the our modular system on the Grande Grill , giving you full heat control and flexibility on what you can cook simultaneously.

Rotisserie Take your Grande to the next level, with a

Stainless Steel 

Rotisserie setup, with an electric motor and a skewer made from 8mm high grade stainless and 2 stainless forks. The skewer is in one full section (no join in the middle). This allows for a heavier load up to a maximum balanced weight of 10kg. 
Ember Grill fits right on top of the Ember maker, so you can sear steaks and vegetables directly over the flames. Perfect for when you are reverse searing a steak. 

Made from 3mm 304 stainless steel and like all Somerset Grill products built to last. 

Meat Hooks and chain Perfect for cooking meat on the bone over live fire. From Rib Beef to Legs Lamb this great but simple bit of kit that you will quickly come to love. The photos are the Rib Beef I did for Christmas Dinner, tasted amazing and a great way to spend Christmas morning. You get a chain and 4 x S hooks included.